The Diamonds Model Agency accompanies you in every phase of your event. To ensure the perfect implementation of your services, we carefully process your request and analyse your requirements (type of event, your expectations, the expected audience, number of guests, etc.), recognise them and advise you.
The variety of competences of our model hostess agency enables us to respond to all your events anywhere in Germany, regardless of the request: exhibitions, congresses, trade fairs, seminars, road shows, prestige evenings, cultural or sporting events and much more.
The Diamonds Model Agency - Your goal our mission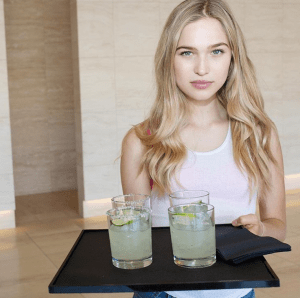 We carefully select the hosts and hostesses according to the individual missions you entrust us with. Our hosts and hostesses will be the ambassadors of your event. By entrusting us with the management of the services, we assure you the ease, quality and professionalism you expect from a model hostess agency.
Due to the high standard of accomplishments we set for ourselves your goal becomes our mission. Which is why we have a high level of adaptability and the ability to respond immediately. In fact, each request must allow us to validate the following options:
the adequacy of the recruited staff with the profile we are aiming for
the training
the briefing of our model hostess agency before the assignment and
the preparation of the event
A personal welcome service for each of our customers
Because your event should be like no other, Diamonds Model Agency does everything to provide you with a tailor-made service. A personal, dedicated and unique project to provide you with a service that meets your expectations. Choosing our Model Hostess Agency will ensure the success of your event.
Sports events and roadshow
Inaugurations and evening events
Marketing and commercial animations
Corporate events and teambuilding
---
Get in touch with Diamonds Model Agency - your hostess agency in Berlin and throughout Germany.
For non-binding booking requests, please follow this link:
We please applicants to fill out the application form: