Green Week
The International Green Week Berlin, most commonly known as the Green Week for short, is a trade exhibition in Berlin that showcases agricultural products from producers and marketers around the world and is open not only to trade visitors but also to the public in general.  This is the most important trade exhibition for the food industry, agriculture and international horticulture is traditionally held at the beginning of each year in the exhibition halls under the Radio Tower. In 2015 it had more than 415,000 visitors
International Consumer Electronics Exhibition
The International Consumer Electronics Fair (IFA) in Berlin is among Germany's oldest industrial trade shows which takes place annually in the summer in the exhibition halls under the Berlin Radio Tower. The IFA was founded as the Große Deutsche Funkausstellung (Great German Radio Exhibition) and was held for the first time on December 4, 1924, at the Haus der Funkindustrie on Kaiserdamm in Berlin-Westend. In those days, 268 exhibitors mainly showed tube receivers, detectors and headphones. The IFA provided an opportunity for exhibitors to present their products and developments in the fields of entertainment and, in some cases, consumer electronics to a wide audience. Numerous world novelties have started their journey at the Consumer Electronics Fair in the course of its history.
International Tourism Exchange
ITB Berlin is the world's largest trade exhibition for the tourism industry. The trade exhibition features tour operators, booking systems, destinations, airlines, hotels, car rental companies and other tourism service providers. ITB is an exhibition for both trade visitors and end customers. It encompasses an exhibition section in the exhibition halls and a trade program with congresses, lectures and press events. Besides the geographical division, the current market segments are also reflected in the hall layout: one hall is reserved for current trends and events. Also presented are Training and Employment in Tourism, Travel Technology, eTravel World, Mobile Travel Services, Gay & Lesbian Travel, Forum Wellness, Cultural Tourism, Cruises and the Book World.
Other trade fairs in Germany:
Diamonds Model Agency - Your reliable hostess agency in Berlin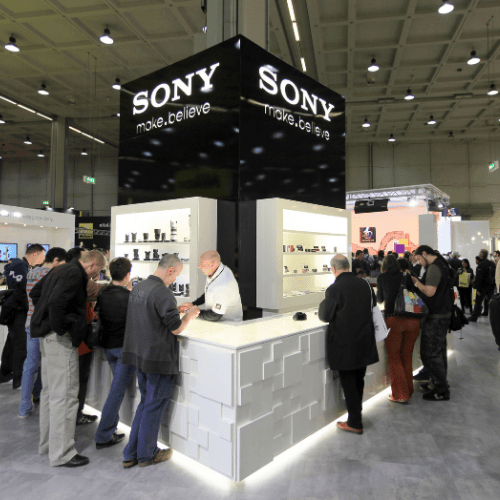 When choosing your trade fair hostesses you should not compromise. Because we don't do that either and for us your product is the center of attention. To make your product stand out, you need professional and motivated hostesses who know exactly how to make your product stand out from the crowd. In addition to the external, well-groomed appearance our hostesses are trained to adapt individually to the product and the wishes of the customers and to represent the company in the best light possible.
---
Get in touch with Diamonds Model Agency - your hostess agency in Berlin and throughout Germany.
For non-binding booking requests, please follow this link:
We please applicants to fill out the application form: