What is a hostess agency?
Definition of a hostess agency
Hostess agencies, depending on the type of services they offer to their clients, can be divided into two categories:
In the event sector we find all services related to trade fairs, concerts, congresses, sports events.
Whereas the reception sector is provided with long-term services. Hostesses are hired on as freelancers or on as part-timers in order to work e.g. several days a week in the reception area of large companies.
Therefore, it is necessary to know how to distinguish between an event hostess agency that employs Event Hostesses and a Hostess Agency that recruits Company Hostesses. Large Agencies usually recruit both types of Hostesses.
Furthermore, some agencies also cover additional areas such as security, airport reception or sales promotion.
Hostess agencies specialized in event organization and trade fairs
Event hostess agencies provide hosts and hostesses for events like fairs, exhibitions, parties or festivals. These hostess agencies recruit for one-time assignments lasting a few hours up to a few days. The most sought-after profiles are trade show hostesses, checkroom hostesses, technical hostesses (responsible for setting up and dismantling exhibition booths).
A minimum height is very often required as well as very fluent speaking skills. Piercings, tattoos or eccentric outfits are a drawback. The profiles most wanted are predominantly female, yet lately increasingly more men.
Hostess agencies specialized in corporate hospitality
Hostess agencies book hosts and hostesses for any type of company that requires staff. Visitors that need to be greeted, calls answered, files filed and mail opened.
Note: English language skills are usually mandatory for hostesses.
Corporate hostess agencies also provide flying hostesses to replace their temporarily absent colleagues, who are more experienced than hostesses. These types of Hostess agencies also offer positions as secretaries and security guards.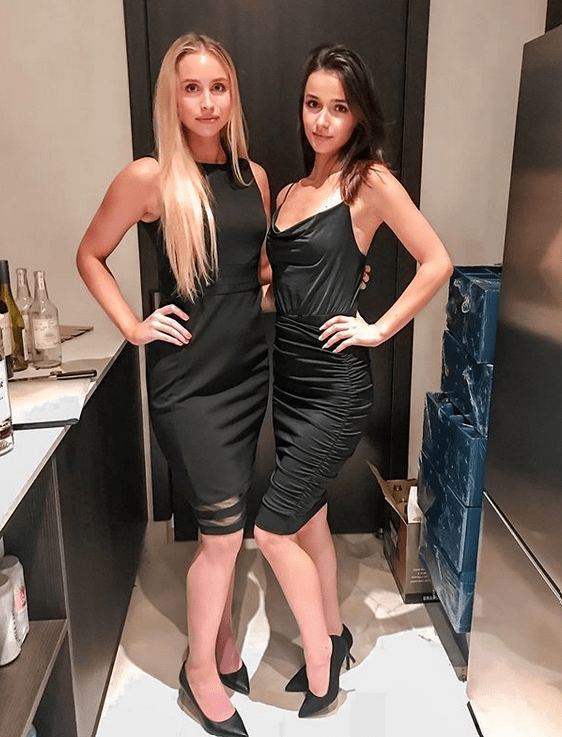 Hostess Agency: Is it necessary?
A hostess agency's task is to offer hosts and hostesses to their clients at all time.
Their goal is to meet all the individual needs and expectations of different clients.
Therefore, these agencies are looking for hosts and hostesses to fill their database.
The agency represents the interests and the image of the hostess. They derive their income from the
provisions of the placements.
Most of the time, the agency trains the hostesses and offers them services as soon as their profile matches the client's wishes (blonde, brunette, short, tall, etc.).
The outfit is usually provided by the agency, which also sets the working hours and conditions. The work as a hostess requires standing for a very long time. Therefore, special emphasis has to be put on – without disregarding the assignment – dynamism, smiles, friendliness, etc..
Areas that recruit hosts and hostesses:
Event Fairs
Prestigious events
the catering industry
airports
An important criterion for agencies today is that additional foreign language skills are a real advantage.
---
Book hostesses throughout Germany
Diamonds Model Agency provides hostesses respectively fair hostesses in all big cities and fair cities as well as in numerous small towns. Just click on a city in the map or on one of the following links to learn more about us: